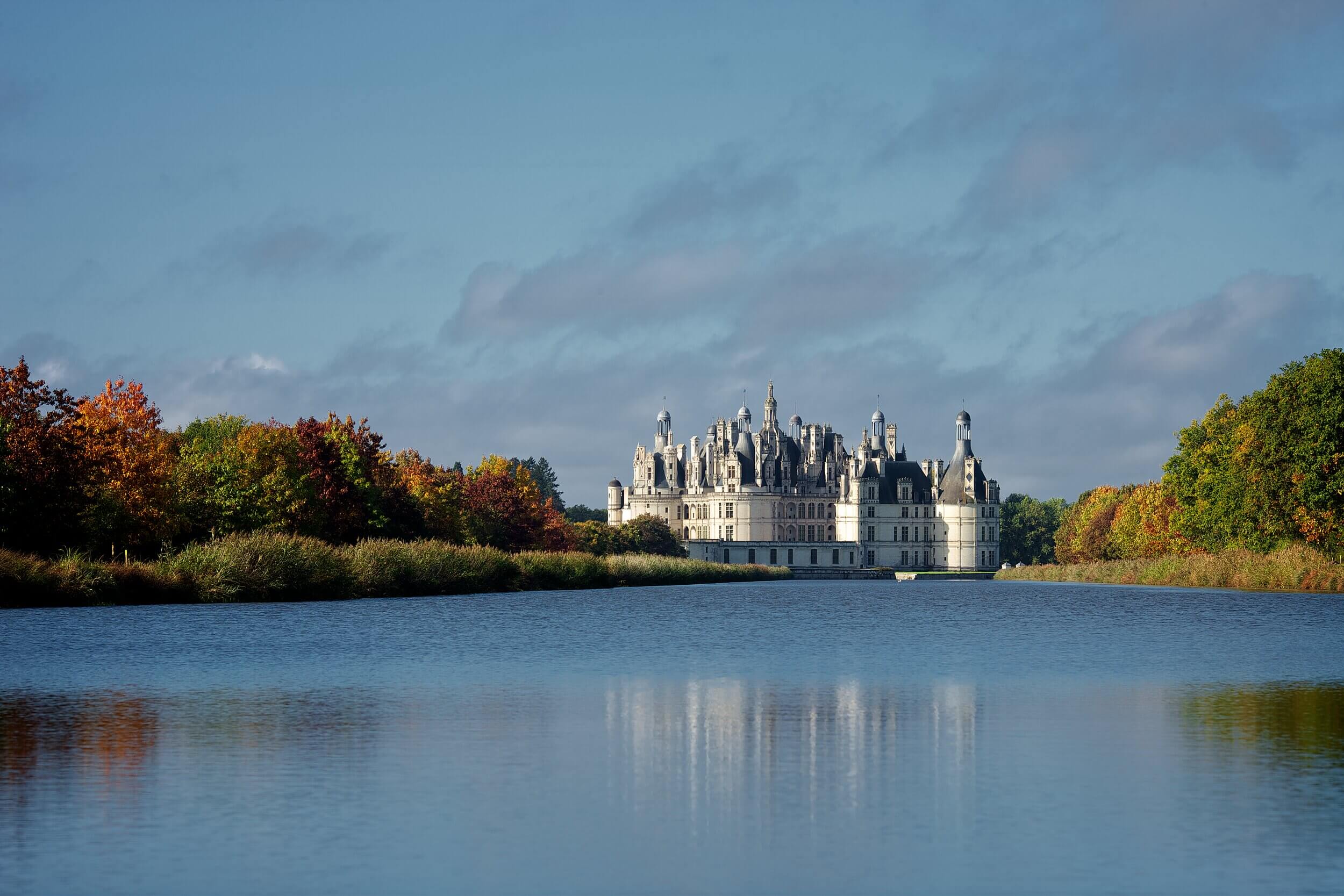 A handicap that became one of the Domain's treasures
The image of the castle surrounded by a canal reminds us of fairy tales, taking us back to a time when moats were built to protect royalty from potential thieves. But do you know the real history of the canal? Here are some interesting facts about the Cosson River and how to enjoy it during your stay at the Relais de Chambord.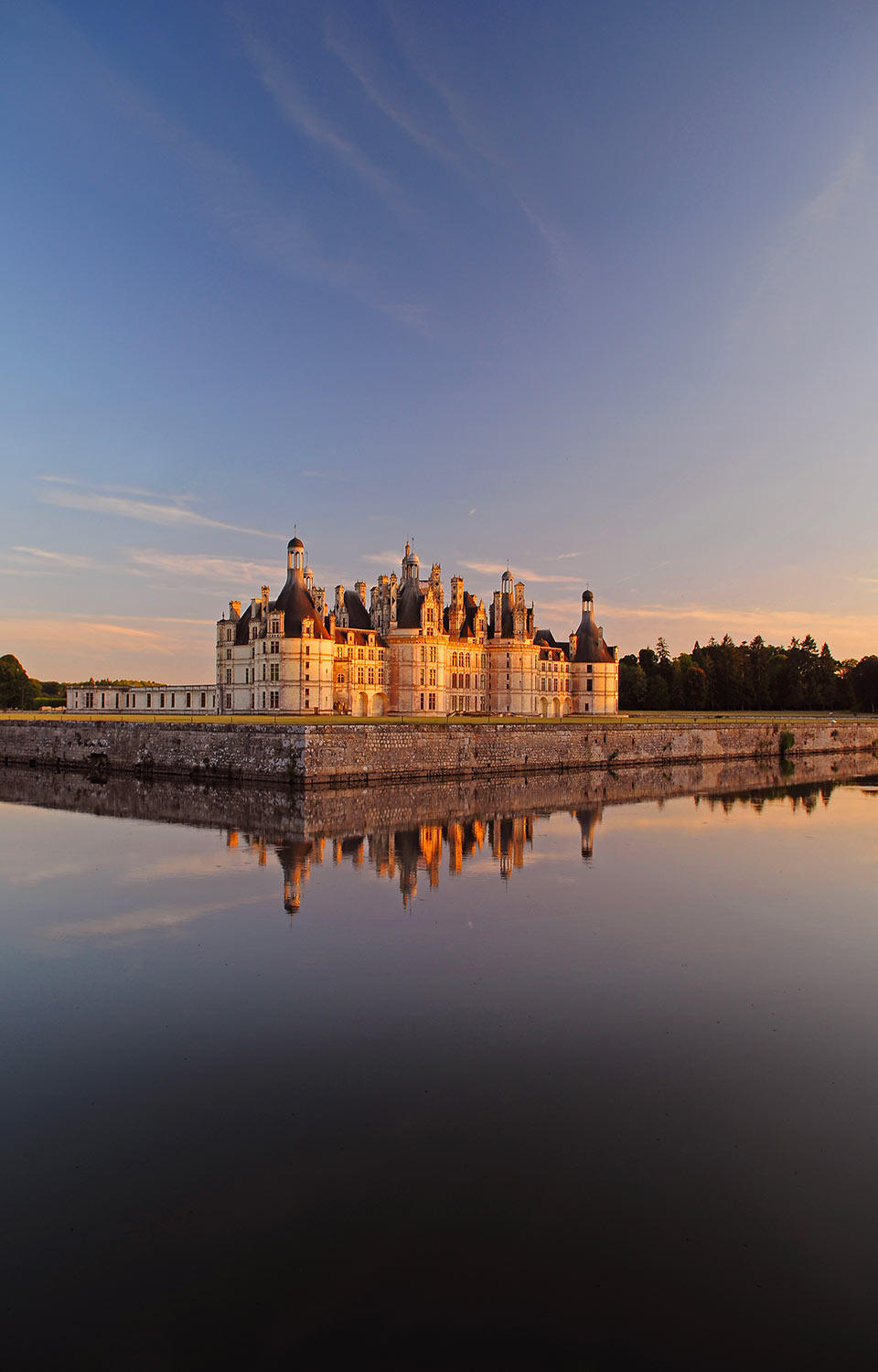 A BRIEF HISTORY
When the Château de Chambord was built, King François I's main concern was to regulate the flow of the Cosson River, as the meandering waters created a hostile environment around the château. The idea was to divert some of the water from the Loire to the castle. However, this project never came to fruition.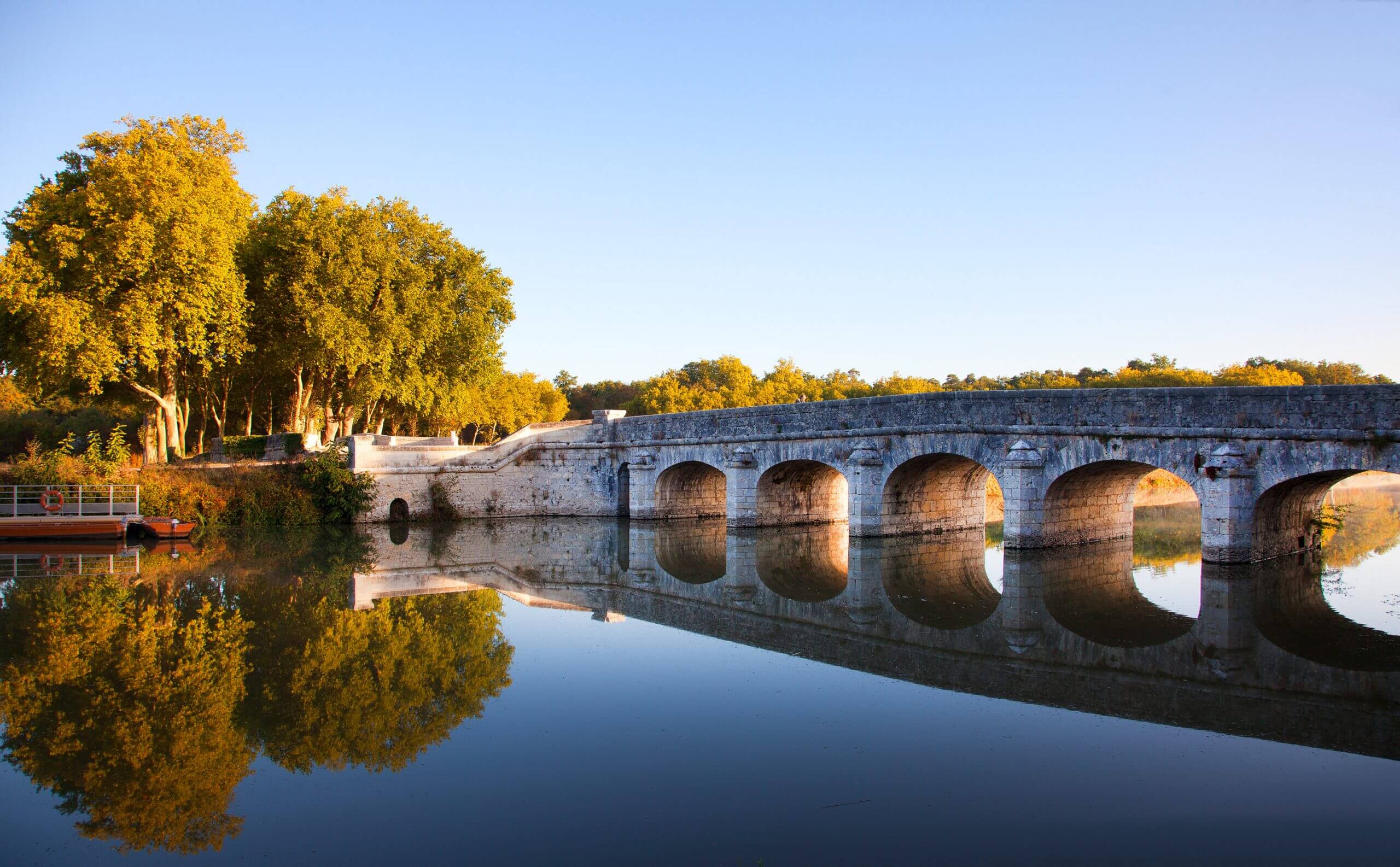 It was not until the reign of Louis XIV that major landscaping projects were carried out around the castle. The Cosson road was regulated but followed the curves of its original course. The project included the terracing of the land around the château, to raise it to a level that would flood less. Retaining walls were then built to surround this artificial terrace, first on the moat side of the castle and then on the west and southeast ends. Finally, the canalization of the Cosson was undertaken, giving shape to the current structure of the space.
Now that you know the history, we propose two activities in the Cosson canal.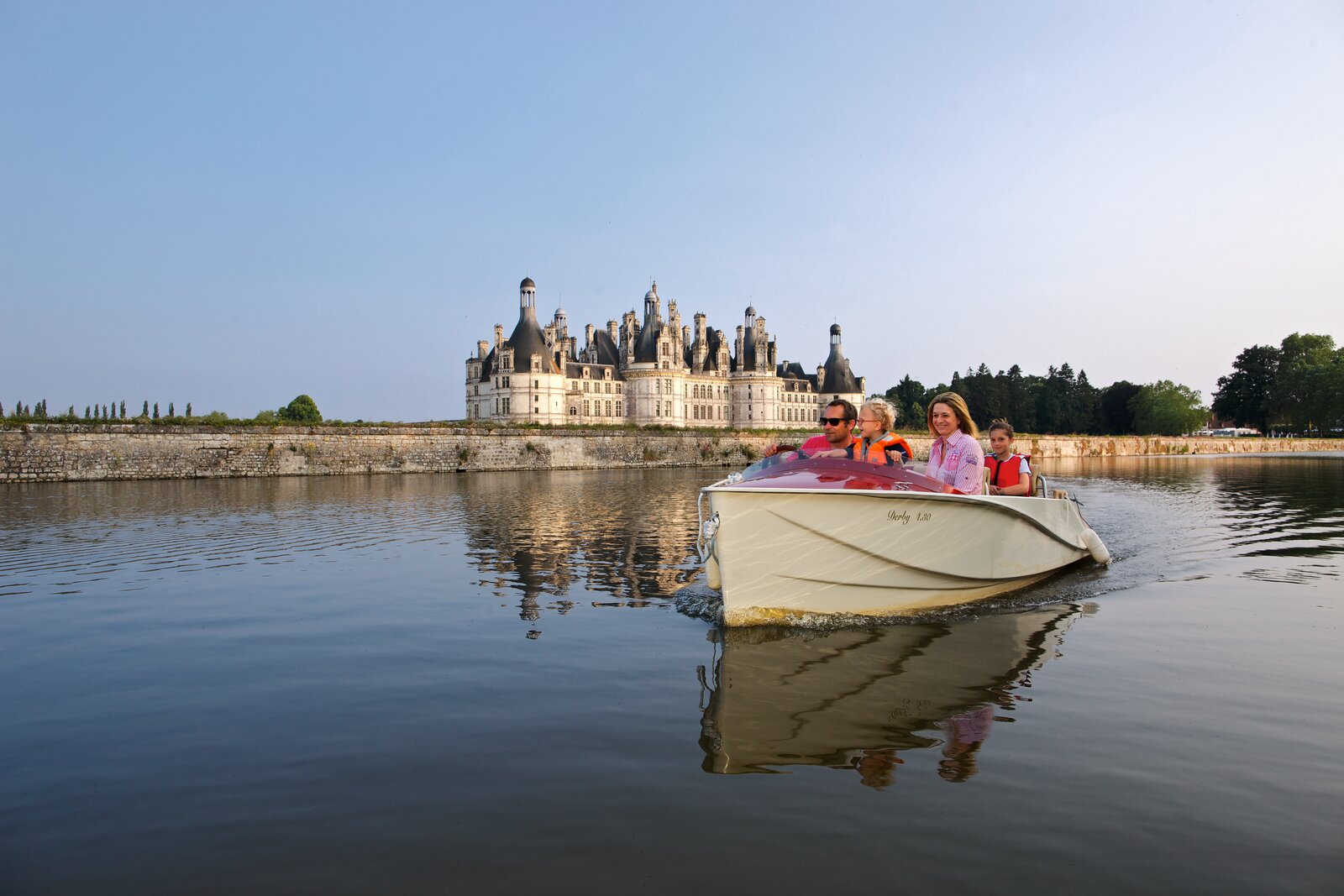 BOAT RIDES
From the beginning of April to the end of October, El Dominio offers peaceful boat trips around the castle, with electric and rowing boats. This activity is ideal for families looking for a fun, different and eco-friendly way to experience the castle's architecture up close, but also for couples who want to soak up a romantic sunset in a peaceful and quiet environment.
The canal surrounding the castle will offer you a postcard view of Leonardo da Vinci's picture-worthy masterpiece, as well as beautiful views over the French Formal Gardens, renovated in 2017.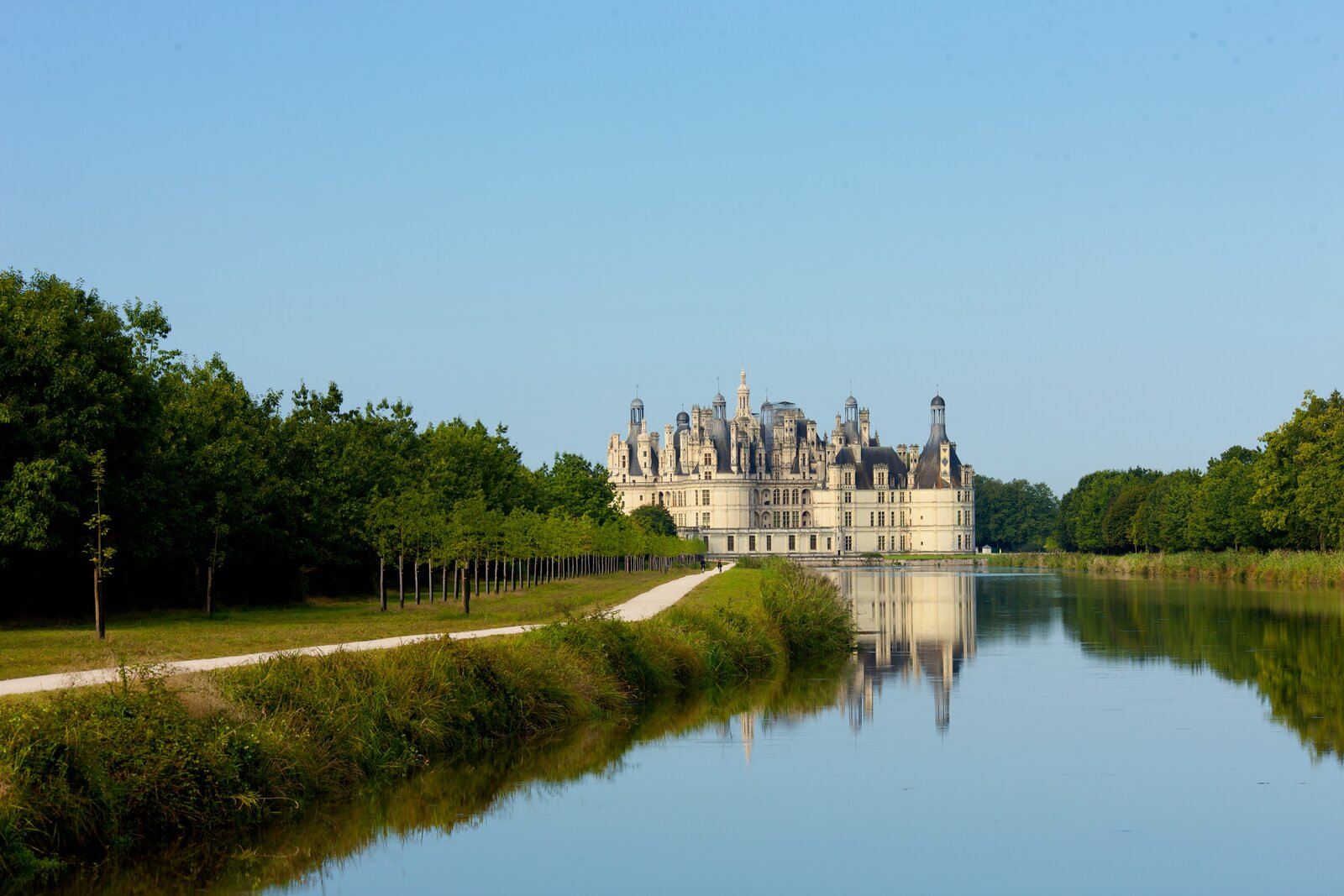 FISHING
The Domaine offers the possibility of fishing in the stations located on the Cosson canal. The nature reserve is full of fish, including large species such as carp, predators or even pike, catfish and pike-perch.
To preserve some fish communities, when fishing for carp, pike and pike-perch, the fish will be returned to the water as soon as possible, using one hook per line, without barbs. However, catfish, as well as small fish caught by hand, may be kept for personal consumption.
There are some limitations that anglers should be aware of before fishing in the canal. Therefore, if you are interested in reserving a fishing spot, we recommend that you contact the domain so that they can provide you with all the information.