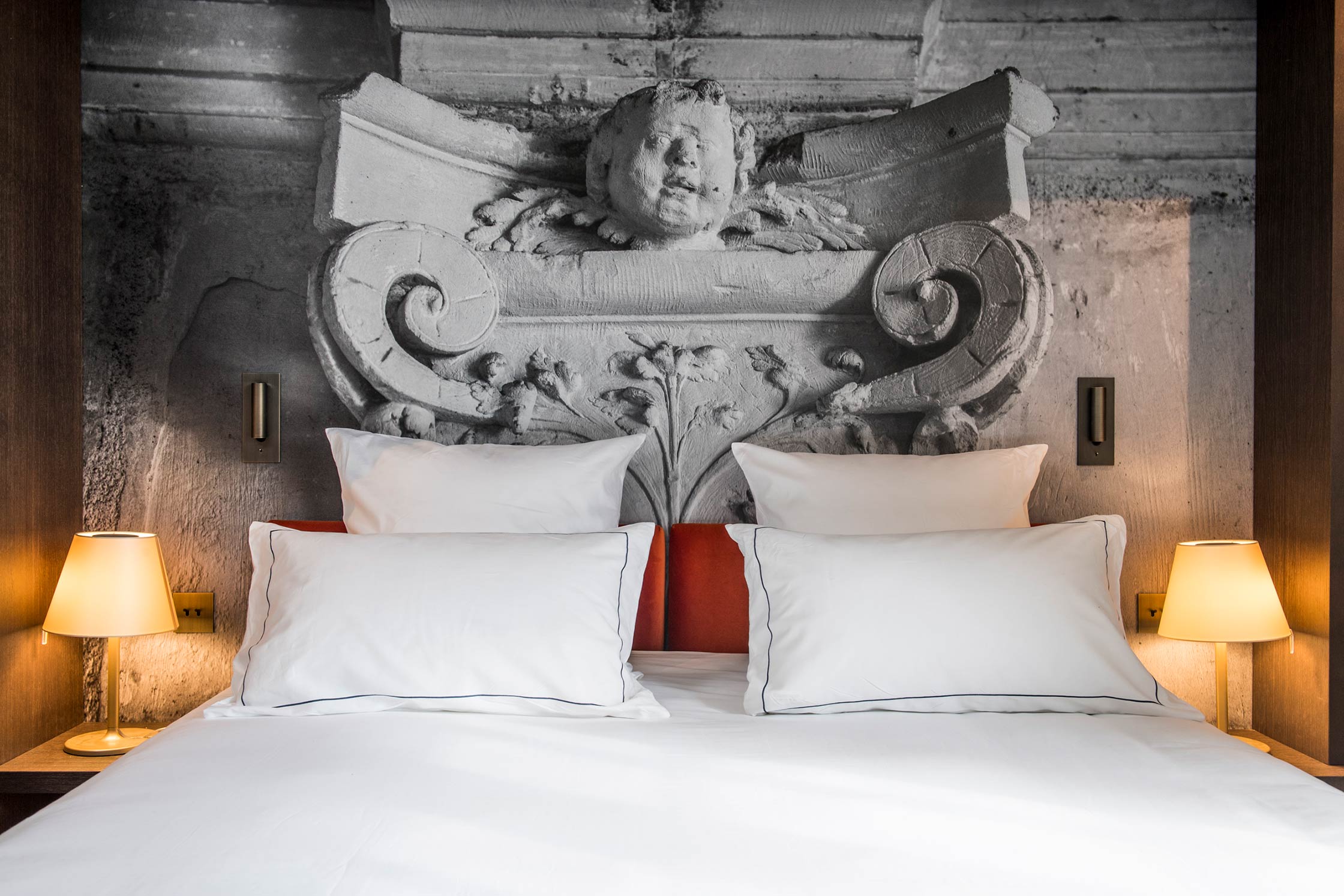 The privilege of sleeping in the only hotel in the château's enormous private 5,440-hectare estate
Our stylish rooms, full of natural light, are equipped with a high-end comfort combining velvet, wood, ceramics made by Ettore Sottsass, and lamps designed by Adrien Gardère. All our rooms are pet-friendly. Please contact our Reception for further information. Due to the architectural history of Relais de Chambord, every room is unique, so guests will find each one slightly different in a charming and individual way. Learn more about our hotel rooms and our very special boat-suite.
Suite-Boat La Toue du Relais
Junior Suite castle view
Deluxe castle view
Junior Suite
Deluxe
Superior Rooms
Cosy river view
Cosy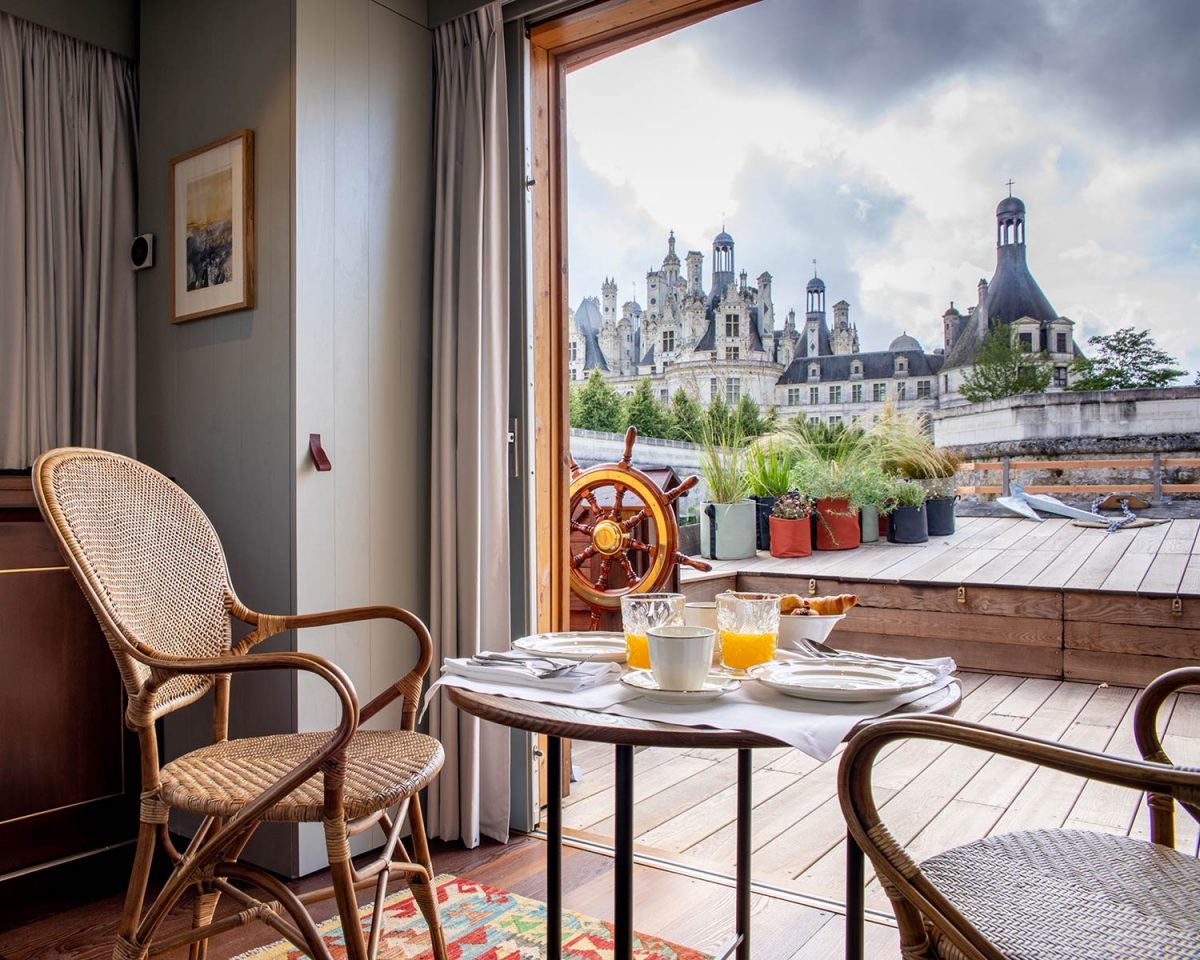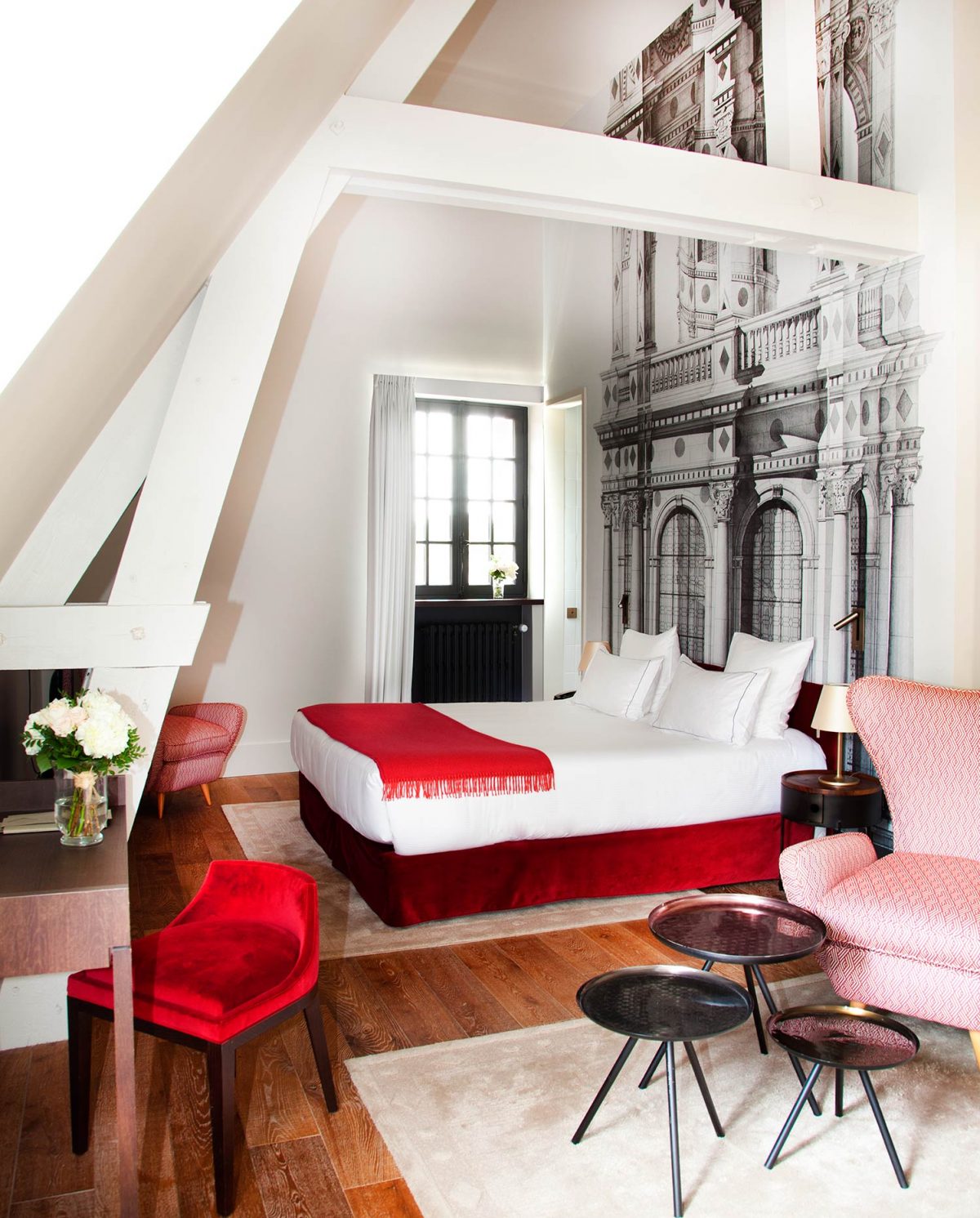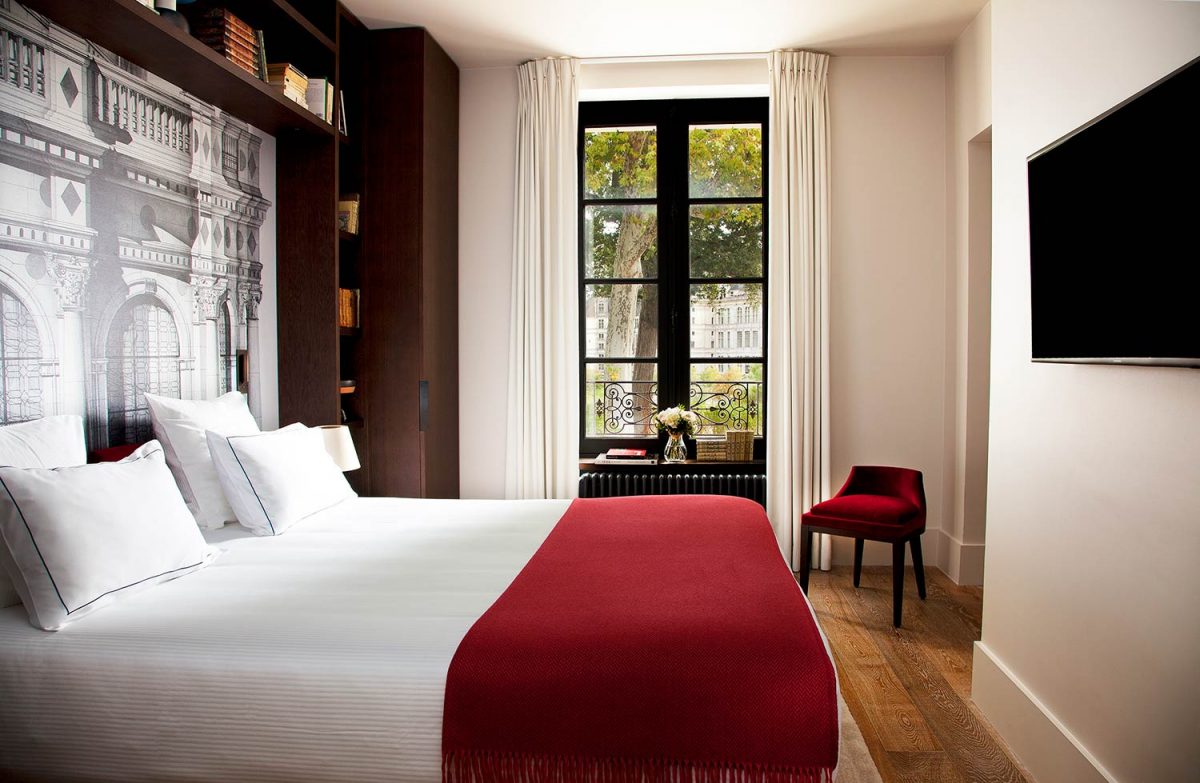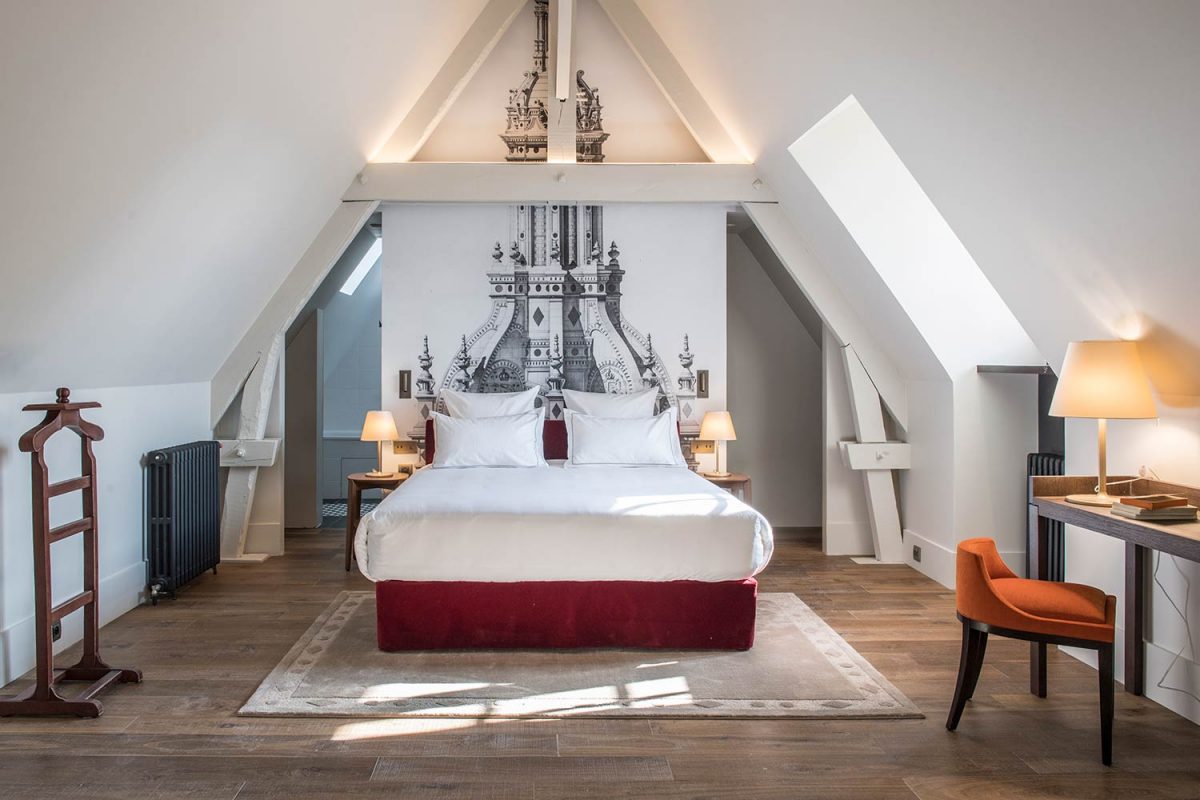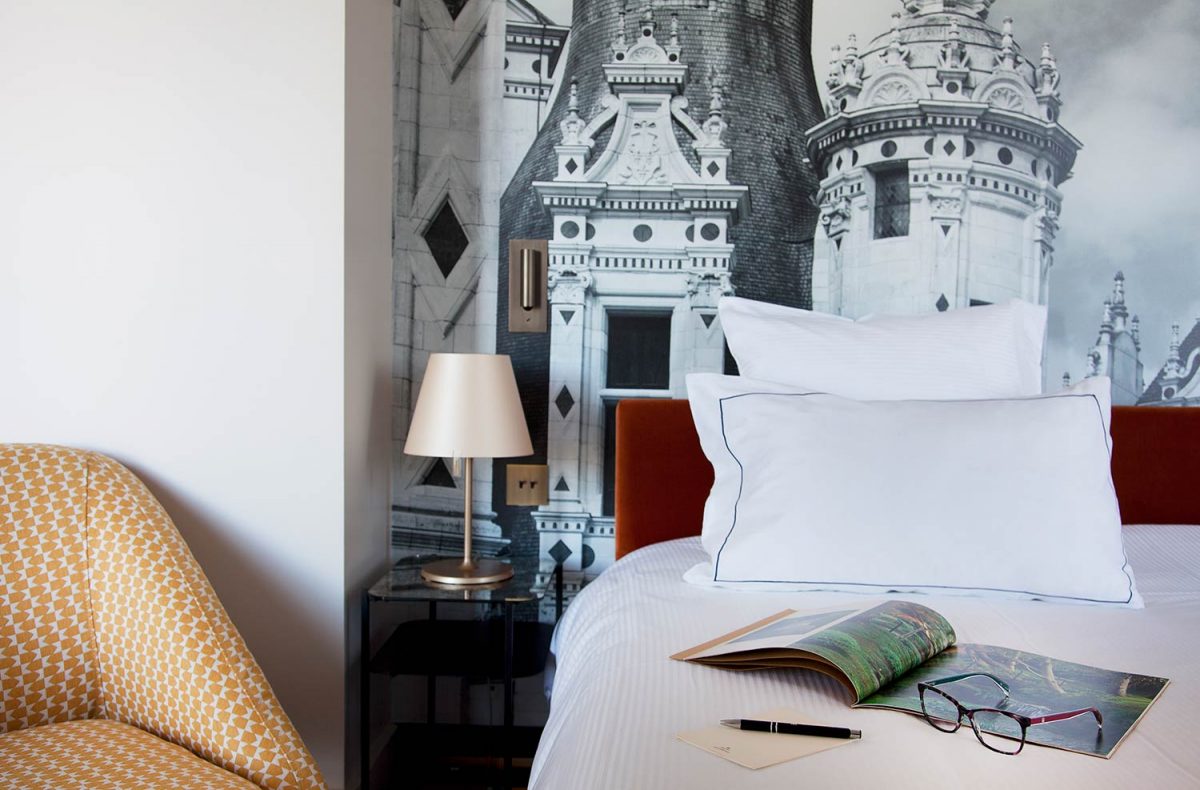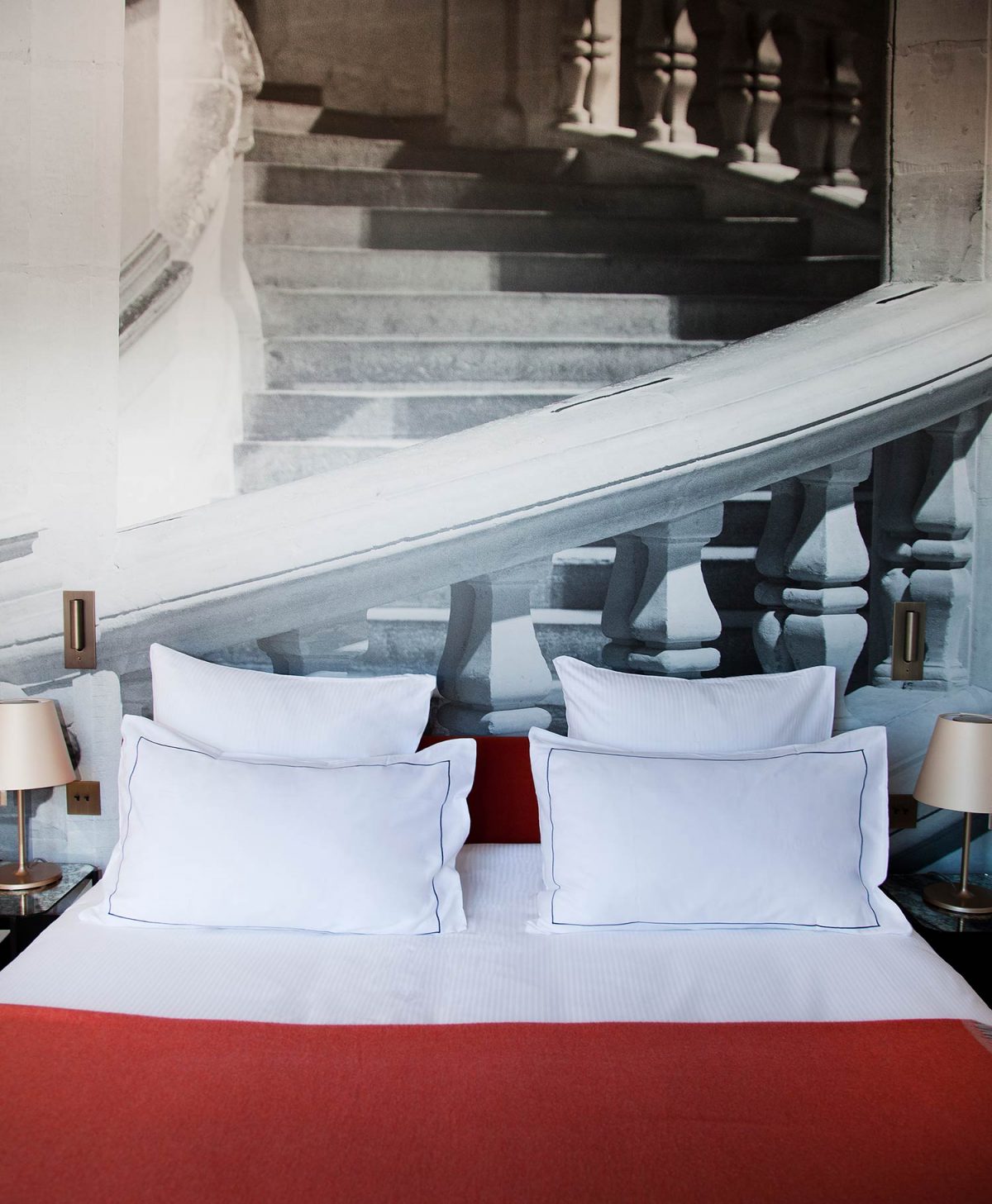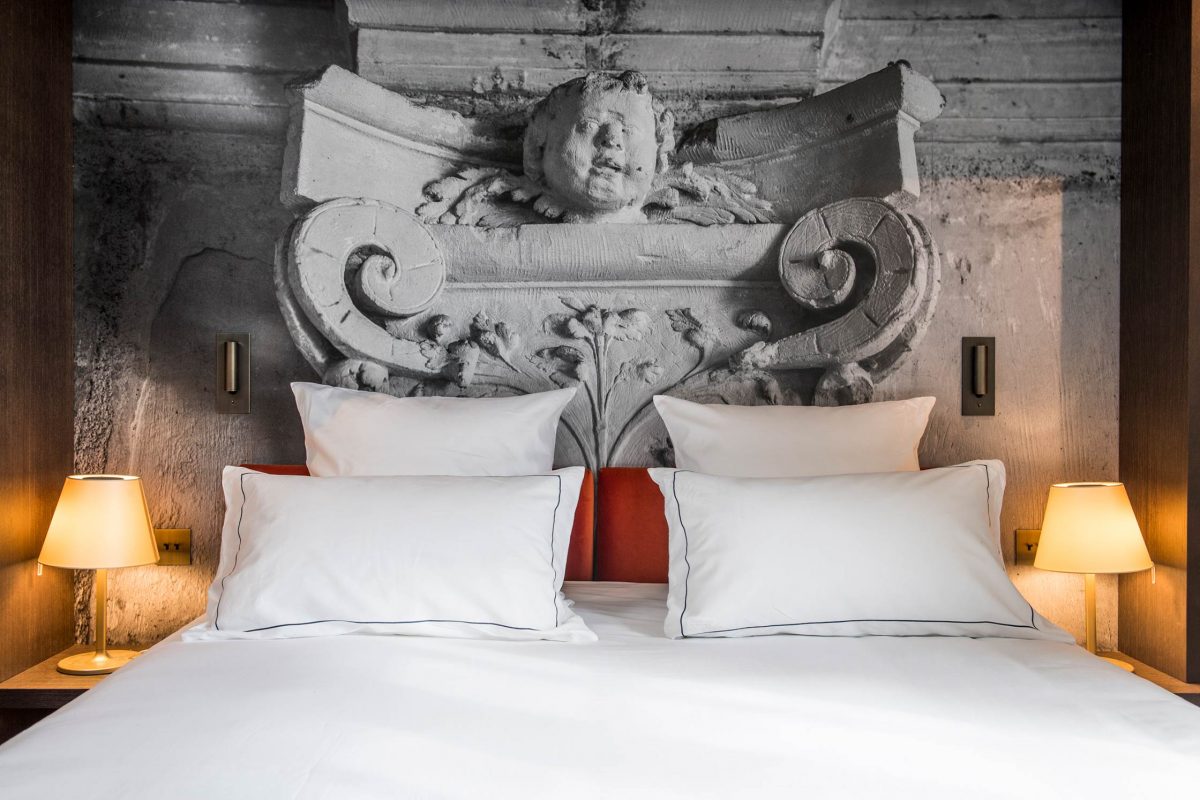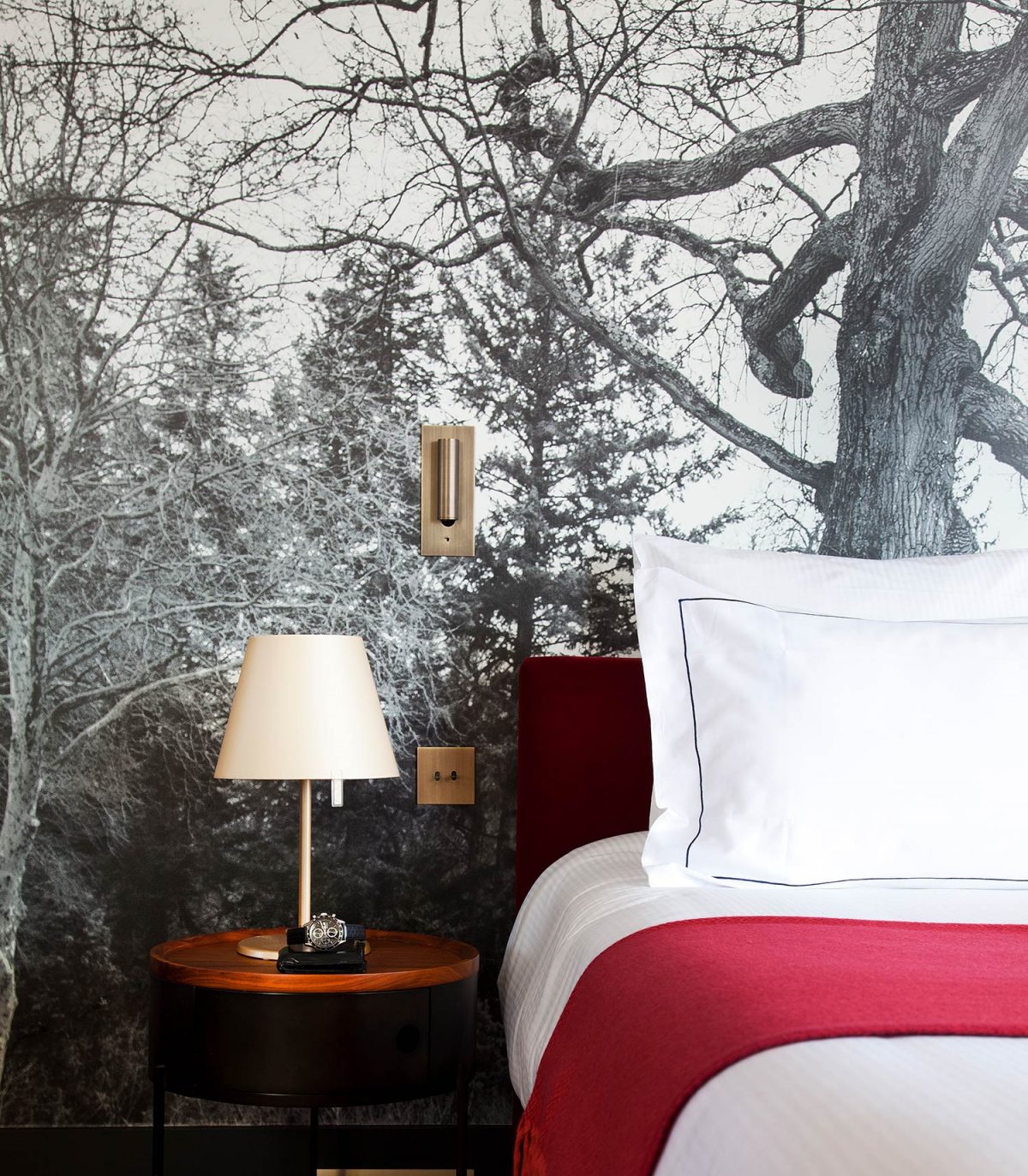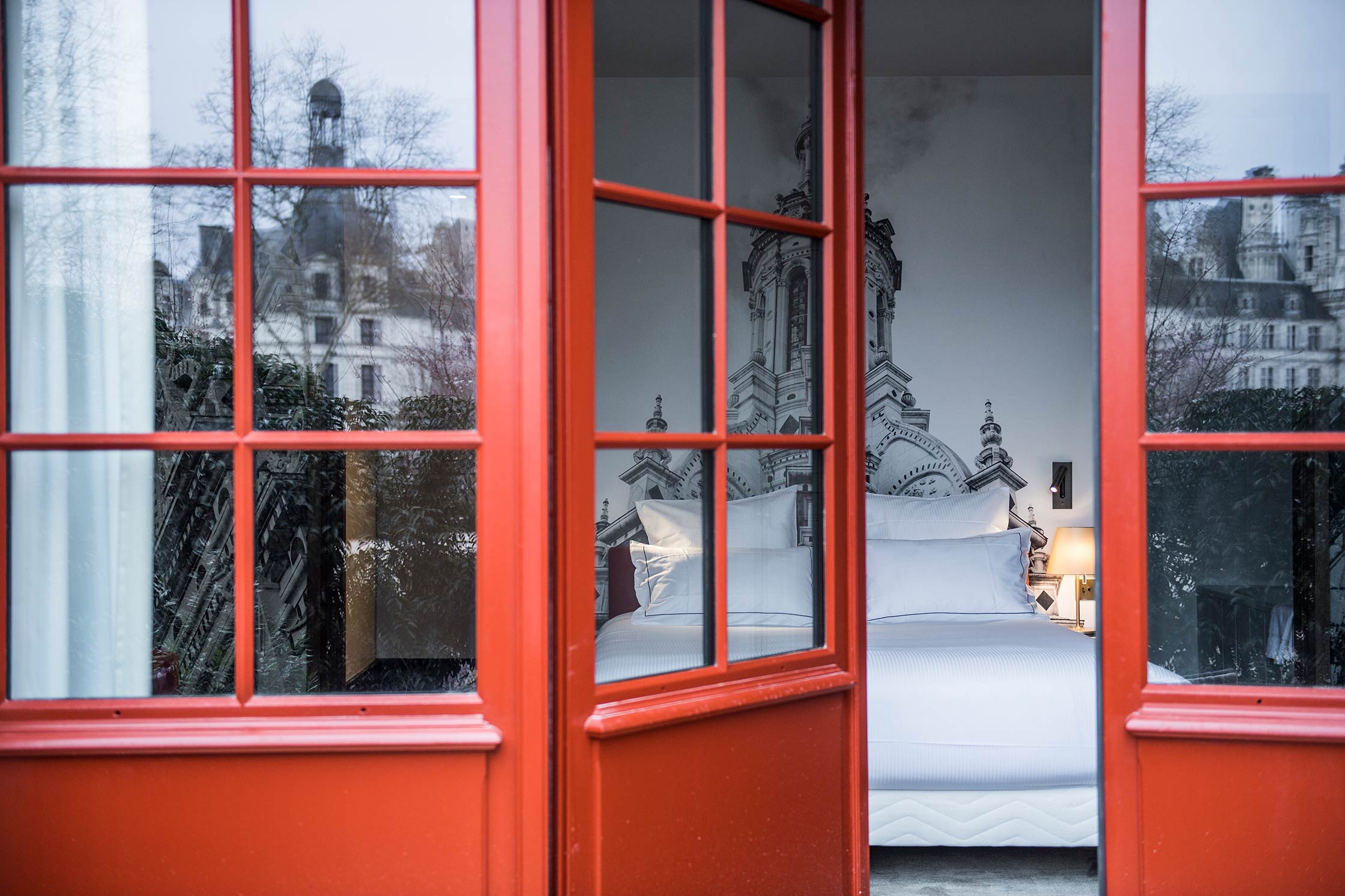 A LUXURIOUS FLOATING SUITE
LA TOUE DU RELAIS
Surrender to the tranquility of the Loire Valley's Cosson River as you gaze upon the breathtaking Château de Chambord, the captivating backdrop of our luxuriously appointed hotel suite.