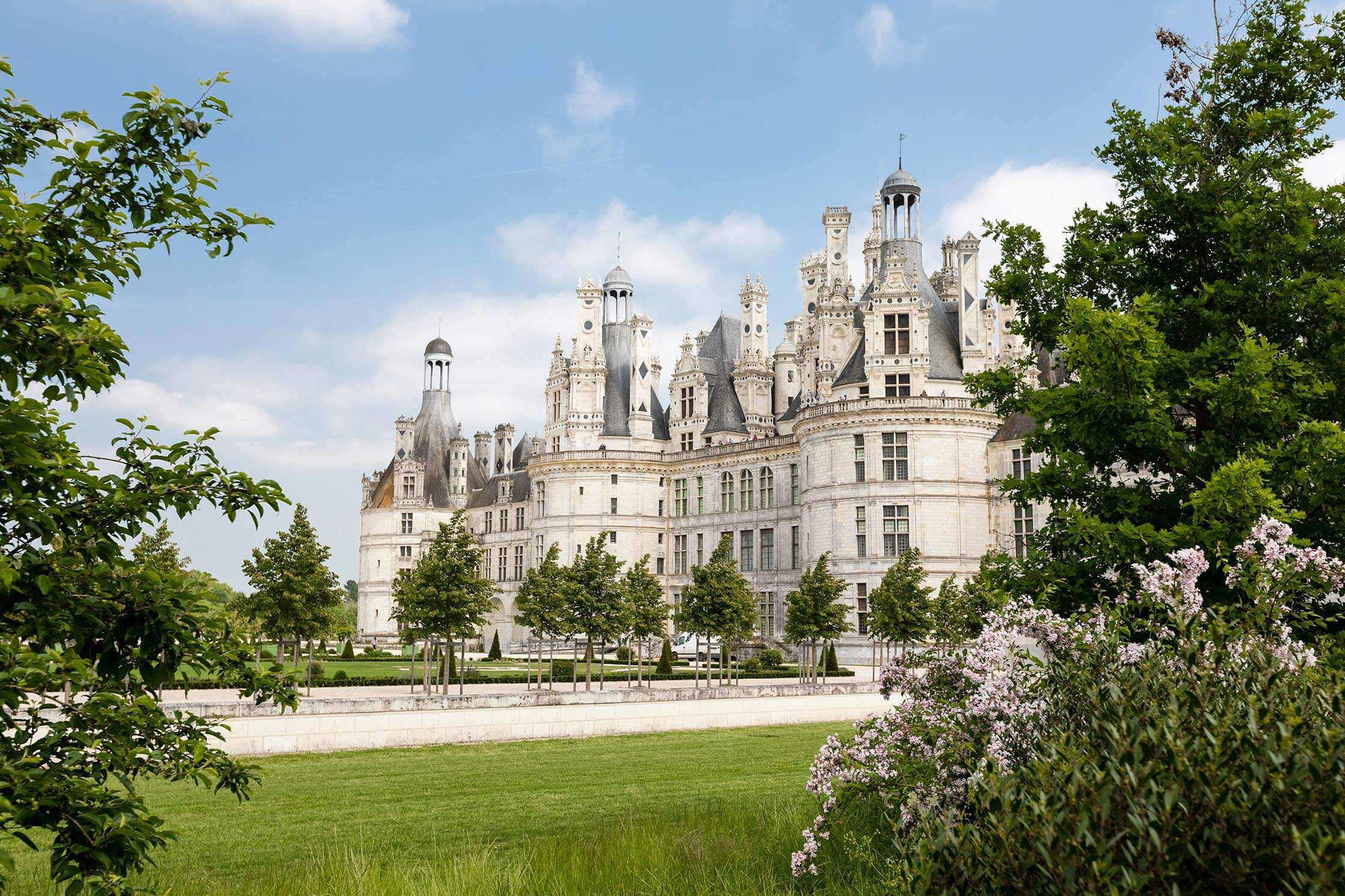 Discover the upcoming events happening at Relais de Chambord and the Domaine
Agenda 2023
Brunch du Relais
One Sunday per month, except July and August (dates to be confirmed):
. Spring brunch: Sunday 19 March
. Easter brunch: Sunday 9 April
. Mother's Day Brunch: Sunday 4 June
. Father's Day Brunch: Sunday 18 June
. Back to School Brunch: Sunday 10 September
. Autumn Brunch: Sunday 29 October
. Last Fall Brunch: Sunday 26 November
. New Year Brunch: Monday, January 1, 2024
Exhibition "Vie(s) de Château(x)" (Castle life/ves)
Until 5 March 2023
A photography exhibition exploring the links between Chambord and the City Palace of Udaipur, in India, with which it is twinned.
Location: 2nd floor of the castle
Access included with the castle entrance ticket
Exhibition "Chambord dans les tours" 
Until 5 March 2023
As part of the work undertaken on the lanterns of the château, the Domaine national de Chambord organised a major photo competition. The exhibition brings together the 50 winning photographs from the competition.
Location: 2nd floor of the castle
Access included with the castle entrance ticket
Exhibition "Lionel Sabatté at Chambord"
From 14 May to 17 September 2023
Lionel Sabatté is an internationally renowned artist with several solo exhibitions to his credit. He pays particular attention to the evolution of matter, collecting materials that time has transformed.
Access included with the castle entrance ticket
Music Day
Wenesday 21 June, from 8 pm
Free concerts around the castle and on the place Saint-Louis. This 15th edition highlights various musicians from the Centre-Val-de-Loire region: hunting horns, rock, reggae-ska, electro-pop, Breton music, blues, French songs…
Chambord Festival
July 2023
The Chambord Festival offers a varied programme that spans the history of music, right up to the compositions of our time. There are 13 concerts in the courtyard of the château, in the gardens or in more intimate rooms.
Payable concerts (please contact the Château de Chambord for more information)
Chambord Live – Imagine Dragons
Friday 8 September
Full concert
Deer squalls
Mid-September to mid-October
A surprising sound coming each year from the forest between September and October announces the start of the deers' mating season. Enjoy this unique spectacle from the observatories and watchtowers that are set up in the Domaine de Chambord. Special excursions with a forest guide are also available.
Heritage days
Weekend of 16 and 17 September
Program to be confirmed
Exhibition "Wang Keping at Chambord"
October 2023 – March 2024
Wang Keping is one of the founders of Chinese contemporary art whose virtuoso work explores all the possibilities of wood. After two major exhibitions in Paris, his sculptures and bronzes will be shown at the Château de Chambord and its gardens. At the frontier of modernity, Tao philosophy, the tradition of carving and the emotional relationship with wood, Wang Keping's trajectory will find a perfectly appropriate setting between forest, garden and architecture.
Access included with the castle entrance ticket
Christmas at Chambord
From December 1st to January 8th
Like every year, the magic of Christmas is taking place in Chambord throughout December. The castle is decorated with Christmas decorations and various activities are offered for the whole family. Outside, the alleys are decorated with hundreds of Christmas trees that light up as the night falls, as well as the yew trees in the French gardens.
Program to be confirmed
Christmas at Relais de Chambord
Program to be confirmed
·Sunday, December 24th
Special Christmas Eve dinner prepared by our Chef.
·Monday, December 25th
Our menu is enriched with Christmas suggestions.
New Year at Relais de Chambord
Program to be confirmed
·Sunday, December 31st
New Year's Eve dinner at Le Grand Saint-Michel restaurant, created by our Chef.
·Monday, January 1st
New Year brunch, from 12:30 pm to 2:30 pm.